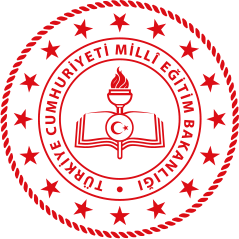 17 Şubat Anadolu Lisesi is located in Trabzon, Turkey. Our school has a unique history. Akçaabat High School was temporarily opened to education and training within the body of Akçaabat Secondary School in 1968. Later, it moved to its building, where teaching and training activities currently taking place and continued its activities independently. Our school was completely built by the government and completed its 50th academic year in the 2018-2019 academic year. Our school has participated in almost all social and sports events. For example; in the folklore branch, we have won provincial, regional and national cups several times. In 1975, our school attended the folk dance competition held in Dijon, France and won the world championship.

Students graduated from our school always have immense success in university entrance exams. Our school has been converted to Anatolian High School with the authority dated 22.03.2011 and its name has been approved as "17 February Anatolian High School". In the 2013-2014 academic year, a multi-purpose conference hall and a gymnasium were built for our school and a new appearance was brought to our school. There is an ITC classroom, one Painting classroom, one Music classroom, one Physics lab, one Biology-Chemistry lab, a library and approximately 35 computers in our school. There are also interactive whiteboards in each classroom. Currently, our school continues its education with a principal, two vice principals, and 46 teachers.

The vast majority of our school's staff consists of young, enthusiastic and hardworking teachers. Our school has previously been a member of the consortium in the Erasmus + KA1 / Raising Digital Citizens of the Future -2015-2016 project. The project team consisted of our school teachers and they also played an active role in project writing and execution. In this project, studies have started with the renewed faces of our enthusiastic education staff. Needs analysis and preliminary preparations have been completed. The participants who will take part in the project have been objectively selected within experienced teachers or the ones who want to gain experience in this field.

-English teacher and contact person Mrs.YILMAZ will conduct the activities, create a Project Club, organize EU projects
and prepare regular project reports. -Philosophy teacher Saliha ALTUNTAŞ will hold activities in museums and teach the students usage of necessary web2 tools.